Back to Events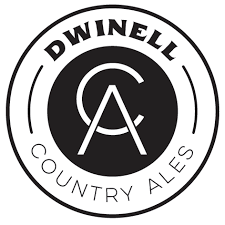 BINGO w/Dwinell Country Ales + Bottle Release
We have some more fun planned at Caps N' Taps this Thursday, March 21st.
-Between 5-8pm, join us for BINGO to win Dwinell Country Ales prizes.
-Dwinell Country Ales available on draft: Levelheaded Wild Ale, Lookie Loo Cherry Farmhouse Ale, Barrel-Aged Milk Stout, All Ears Cream Ale. The purchase of beers from Dwinell on draft earns you extra BINGO boards!
-Dwinell Country Ales is releasing their very first barrel-aged bottles and we will have the following delicious beers available for purchase on March 21st:
Lookie Loo | Cherry Farmhouse Ale
A mixed-culture, barrel-aged brown ale aged in Bourbon barrels and refermented over Brooks cherries. Delicate kilned malt flavors are supported by deep red fruit, a balanced acidity, and a dry finish. Bottle conditioned. 7.0% ABV
Plain Sight | Apricot Farmhouse Ale
A mixed-culture golden farmhouse ale aged for over a year in Grenache barrels and refermented over freshly picked Robata Apricots. Aromatic malt from Mecca Grade Estate Malt (Madras, OR) and a sun-kissed, stone-fruity zing are supported by a quenching acidity. 6.2% ABV
A mixed-culture, barrel-aged golden ale hopped with El Dorado, Azacca, and Citra. Soft malts, tropical hops, and a wild interplay of delicate funk are balanced by a lively acidity. 5% ABV